You actually read Wraith Arc? (Unrelated to this, did Nagisa appear at any point in the story?)

Not surprised how you'd dislike for the universe to become so easily rewritten, but such a thing will be implied during one of my Cibus stories that I'm now commissioning for on Upwork, as how the Cibusverse came to be.
___________________________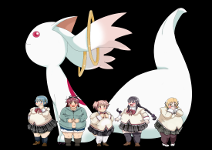 They paid a heavy price...